Our Team
Tasha Broomhall
MSc(Psych)
Director
Tasha Broomhall has been providing mental health and wellbeing programs throughout Australia for 18 years. Tasha holds a Master's of Science Psychology; is undertaking a PhD in Workplace Mental Wellbeing; is the founder and Editor in Chief of Blooming Minds magazine and the author of 2 books and 2 journals to promote personal and organisational mental health. Tasha's work has been recognised with the ICCWA Suicide Prevention Award and recently as a finalist in the LiFE Awards for Excellence in Suicide Prevention. Tasha is an Adjunct Senior Lecturer with the University of Notre Dame.

Mental health is a serious topic but with almost half of us experiencing mental illness in our lifetime, it is a subject that we need to talk openly about in our homes, workplaces and communities. Tasha draws from her background in psychology, disability, psycho-social rehabilitation and business, to talk about a serious topic in a relatable and humorous way that connects with her audiences, develops their knowledge and leaves them with actionable skills to support themselves and those around them.
Outside of work Tasha enjoys reading and writing fiction, playing with clay and exploring with her family.
Watch this short TEDx talk Tasha gave on the continuum of mental health:
Anna Eames
Client Administration
Anna is the Client Administrator at Blooming Minds. Anna coordinates the logistics for training courses and events, as well as general administration, and is the first point of contact for the organisation. Anna is committed to building positive relationships with our clients and assisting you to get the most out of the courses and programs Blooming Minds offers.

If you have any queries about how we may be able to support your organisation, please contact Anna to discuss your needs.
Naomi Carter
Co-Facilitator and Program Development
Naomi is the co-facilitator of Blooming Minds Mental Health Champions program.
Naomi's career to date has had a significant focus on creating positive change through engaging and developing people. Naomi has 15 years' experience in strategic learning and development, public service executive development, project management, stakeholder engagement and turning strategic objectives into an operational reality. Naomi is committed to creating thriving and efficient workforces through developing agile, courageous and authentic leaders who inspire collaboration, innovation and individual empowerment.
Outside of work, Naomi studies philosophy at the University of Melbourne, is learning to play the cello and where possible, finds time for deep commune with nature.
Barry Manolinni-Winward BSc
Research and Data Analysis
Barry's primary responsibilities at Blooming Minds are reviewing literature around existing research and performing statistical analyses of the data Blooming Minds collects. Barry leverages his academic skills to summarise snapshots of relevant literature, as well as design and analyse some of the enterprise research the company does in conjunction with clients.
Barry has worked as everything from a security officer, to a butler, to an operations manager for an IT consultancy, but has found that nothing is as rewarding as exploring the intersections between what we, as humans, think we know, and what we can reasonably infer from the data we observe. Barry completed a Bachelor of Science with a combined major in neuroscience, psychology, and philosophy, and is currently synthesising all of the above into a Master's level exploration of the epistemology of psychological research.
Kelly Ho
Research Assistant
Kelly is the research assistant at Blooming Minds. She first started working for Blooming Minds as a student intern, but now primarily works on gathering information for the e-magazine. Through working with Blooming Minds, she has learned about the impact that active advocating for social change and mental health can have on entire communities, not only locally, but also across the world.
Kelly completed her studies at the University of Western Australia and is now entering her Post Grad career in Psychology. Kelly has a passion for advocating positive mental wellbeing to others and is always eager to learn more about people and their psychological health.
Janet Stevens
Deputy Editor
Janet is the deputy editor of the Blooming Minds' e-magazine. Janet reviews all the articles in the emag prior to publication, assiduously checking for errant commas, out of place punctuation and creative auto-corrections. Janet's degrees in Politics, History and French coupled with her love of language and attention to detail place her in prime position to pick out erroneous possessive apostrophes.
When not consulting the Oxford English Dictionary for the correct spelling of 'focuses', Janet can be found watching the snooker, sailing on the Swan or tending to her pot plants.
Matilda Broomhall
Administrative Support
Matilda provides administration support to Blooming Minds, collating client feedback, monitoring post-course correspondence and preparing participant packs for the various programs Blooming Minds offers. Previous experience has included work at the Centre for Stories in Perth.
When not working, Matilda is reading or writing (Matilda is a big fan of Shakespeare) as well as brushing up on her acting skills.
About Blooming Minds
Blooming Minds
Our Vision
Our Values
Our Team of Experts
Customised Programs to Suit Your Organisations Needs
Quality Resources
From short mental health courses to ongoing mental health training programs, individual consulting or mental health resources for your workplace; Blooming Minds delivers mental health courses and training for SMBs and corporate entities.
Blooming Minds partners with organisations and communities to develop positive mental health cultures.
This will assist your employees by proactively supporting their mental health, and teach your managers and leaders to appropriately recognise and respond to mental health issues in themselves, their colleagues, clients, families and communities.
To develop mental health literacy in workplaces, individuals and groups in Western Australia and beyond so that the stigma of mental illness is reduced, people can respond in mental health crisis and people are engaging in strategies to proactively enhance their mental wellbeing.

Excellence:
To provide a professional, quality service.
Significance:
To positively significantly impact the people and organisations that we engage with.
Integrity:
to be our word all times every time.

At Blooming Minds we are committed to excellence and our team of dedicated learning and development and mental health professionals sets us apart.
We bring life and professional experience to positively engage your team in developing their mental health literacy, an area that is often shrouded in stigma and misunderstanding.
We take pride in providing high-standards of professionalism and excellence, which has earned us a strong reputation. With over 15 years in workplace mental health, our experts have successfully worked with many organisations and hundreds of participants to develop greater awareness of mental health and its impacts in the workplace.
We currently deliver workplace mental health training in Perth, Adelaide, Melbourne, Sydney and regional WA and are expanding internationally.

All of our programs are customised to meet the needs of your organisation. We take the time to learn about your staffs needs, your organisations policies and procedures and the support structures that you already have in place. We then design our programs to complement and integrate with these, and utilise the opportunity to reinforce these to your staff through all of our work. Our mental health training programs are supported by pre-course online surveys and post course reports to measure the impact the training has had for your staff and to help you to measure your return on investment. We also offer a series of online courses for mental health in the workplace.
Blooming Minds products and programs are based on international best practice research and experience. We ensure that all of our materials are current and relevant to your needs. Participants in our programs receive comprehensive resources to use after the program, including access to our online membership site with ongoing access to additional articles, webinars and demonstrations videos.
Our online membership site also provides your staff to ongoing access to our team for email and telephone consults to assist with implementing information and strategies learnt in our programs. Partnering with Blooming Minds means buying behavioural change programs for your organisation – not just a training session.

Our Awards
Blooming Minds have been awarded the Injury Control Council of Western Australia's Private Sector Achievement Award for Suicide Prevention Initiatives. The annual ICCWA Injury Prevention and Safety Excellence Awards deliver public recognition, education and stature to those making contributions towards a safer Western Australian community.
We Support…
We are delighted to support the following organisations whose values are aligned with ours and who are creating a positive change in our world:
Sirens of Silence
Sirens of Silence's focus is to assist and support all those who work to protect and save lives in the emergency services.
MoortCare
The term "Moort" is derived from the local West Australian native Noongar language meaning "Family".
It imbues the fundamental value of which the charity was founded.
We provide a range of services which continues to grow, all with the goal of increasing the mental and physical health and welfare of anyone in need within Western Australia.
100 women
100 WOMEN IS A COLLABORATIVE GIVING CIRCLE THAT TRANSFORMS THE LIVES OF WOMEN AND GIRLS.
Our growing network gathers people from all walks of life to amplify our collective giving power, fund life-changing projects and celebrate the difference we make in the lives of women and girls locally, nationally and globally.
Dr Tracy Westerman Scholarship Program
Dr Tracy Westerman's vision is to support students with remote and rural connections through their university studies with the aim of becoming Aboriginal psychologists skilled in Indigenous-specific mental health and suicide prevention and intervention programs.
Befriend
Befriend is a social enterprise sparking inclusive, connected communities. We work in partnership with government, community organisations and local residents to nurture communities where all people belong. Whether you're in search of new friendships, looking to contribute to your local community or seeking to access the expertise of our team of community builders and relationships consultants, let your journey begin here!
Activate Mental Health
Formerly known as the Perth Active Depression Support Groups, the initiative is a dynamic mental health movement that looks to run fun and engaging social activities to promote the importance of acceptance, community and fun for mental health recovery.
CARAD
CARAD is an independent, community-based organisation providing essential welfare and advocacy support to asylum seekers, refugees and detainees in Western Australia.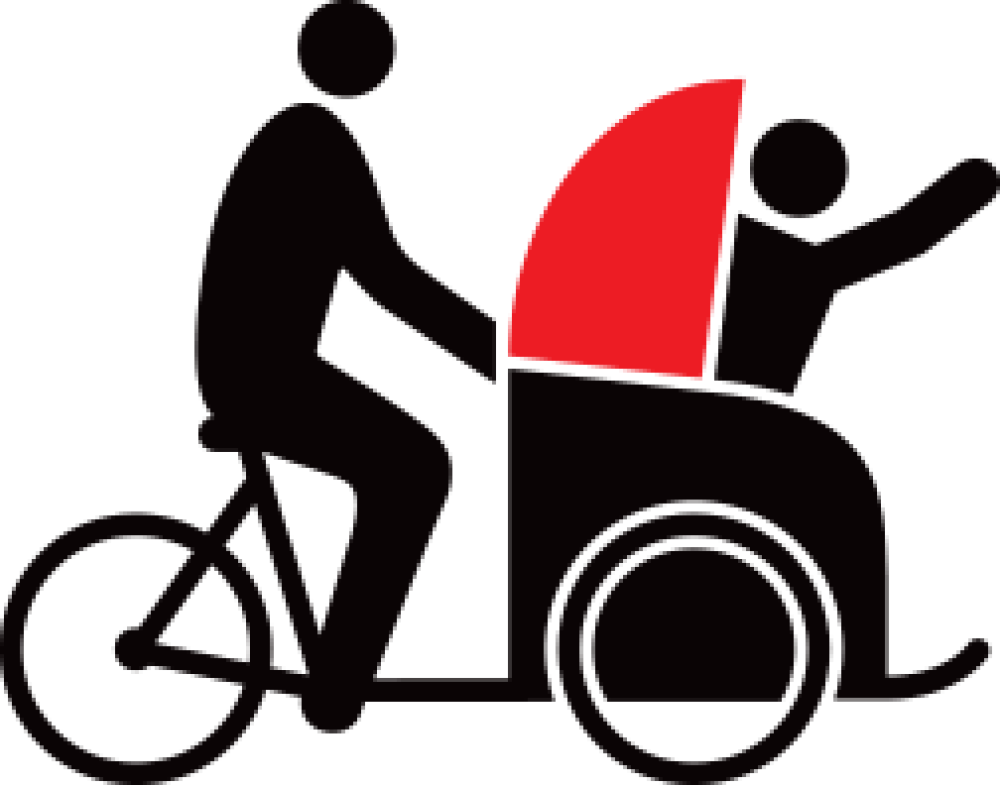 Cycling Without Age
Getting started with a Cycling Without Age chapter is an amazing experience. Nothing beats witnessing the joy of the elderly, pilots and personnel interact on and around the trishaw and seeing the smiles of passengers coming back from their first ride with wind in their hair, rosy cheeks and full of stories. We love to experience the movement of Cycling Without Age spreading all over the world and always welcome more to join.